Sing-a-long classes
for babies & preschool
in Oxfordshire.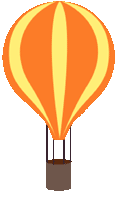 Acorns sing-a-long classes
Katie - Acorns director and one of our lovely teachers Kat!
"Mighty Oaks from Little Acorns grow"
Come along each week and join in our exciting, lively sing along sessions. Join the fun, in a safe and exciting atmosphere for your child to develop.
We use familiar songs and nursery rhymes with fun and energetic actions and dances, which bring the simple yet uplifting theme of each class to life. Each week the children are working on confidence, coordination, motor skills, sharing, and communication. Our lesson plans follow the adventures of our Squirrel aka "Mascot Murphy" singing songs and telling stories about the adventures he has had that week.
Every class is packed with familiar songs and nursery rhymes with fun and energetic actions.
Learning in this friendly and safe environment gives your child the opportunity to express themselves and expand on core social and musical skills, working on rhythm, speech and diction and all the time growing in self confidence and having fun!
We provide a variety of differnt props, instruments and music to keep the children stimulated and entertained throughout the class.
We have a magical treasure box that is locked tight with a secret spell and the only way to unlock it is to sing our magical song revealing the treasure inside.
We use percussion instruments, music and movement, musical games, and story telling all in a secure and relaxing environment and above all what we do best is have fun!
Join one of our fab classes now. Please contact Katie on:
07717695995