Sing-a-long classes
for babies & preschool
in Oxfordshire.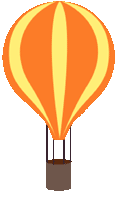 What do we offer?
Acorns Theatre is proud to run structured sing-along sessions in nurseries and pre-schools across Oxfordshire. We offer a bespoke range of classes and are happy to work with you to suit your needs. Our team can structure the class for thirty minutes, forty-five minutes or an hour; depending on the needs of your group.
What does a typical session involve?
Each class is packed full of energetic songs and activities, using different props, instruments and music. We follow a theme each week giving the children some familiar and some new songs allowing them to grow in confidence and learn new skills.
We follow the early years curriculum development carefully; tying in all our songs, actions and games. We provide detailed feedback each week of the class, on an individual basis, and how this class relates to the early years development.
How can we help you?
We like to work closely with individual nurseries and preschool and we are always able to adapt our classes to fit with current topics or activities you have been working on across all age groups.
What about the fun?
Our goal for every class is to have fun! At Acorns Theatre, our team of tutors put fun at the core of our teaching methods; as we believe that as soon as the class becomes accessible and fun, the learning begins. Each session has exciting, stimulating activities enabling children to develop their social and interpersonal skills, and allowing their creative imagination to flourish.
What do the children learn?
We use familiar songs and nursery rhymes with fun and energetic actions and dances, which bring the simple yet uplifting theme of each class to life. Each week the children are working on confidence, coordination motor skills, sharing, and communication. Our lesson plans follow the adventures of our Squirrel aka "Mascot Murphy" singing songs and telling stories about the adventures he has had that week.
For more information on bookings and fees please contact katie on 07717695995 or at