Sing-a-long classes
for babies & preschool
in Oxfordshire.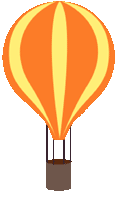 Welcome to Acorns Theatre!
Offering Interactive and inventive group Drama & music sessions for Children
We offer classes in nurseries, pre schools, primary schools and independent sessions running throughout the week.
We use a wide range of techniques and follow a simple and engaging theme, using familiar songs and actions to learn in a safe, fun and educational environment.
We understand how important it is for young children to express themselves and allow their social interactions to develop, building on speech, self confidence, literacy and numeracy, musical rhythm and above all FUN!
who are we?
Acorns Theatre is led by professionally trained Actress Katie Collier, and supported by experienced teachers and performers. All lessons are planned in advance to suit the needs of your class. All lessons will be documented and then will become available for your records.
Acorns Theatre provide a variety of exciting, interactive, imaginative and educational music and drama sessions for children aged 3 months to 12 years.
Acorns weekly classes
Where & when:
SING ALONG CLASSE
Thursday @
The Merry Bells Wheatley:
11:00 - 11:45
Friday @
Hedington Baptist church
10:00 - 10:30
New classes coming Sep 2017......